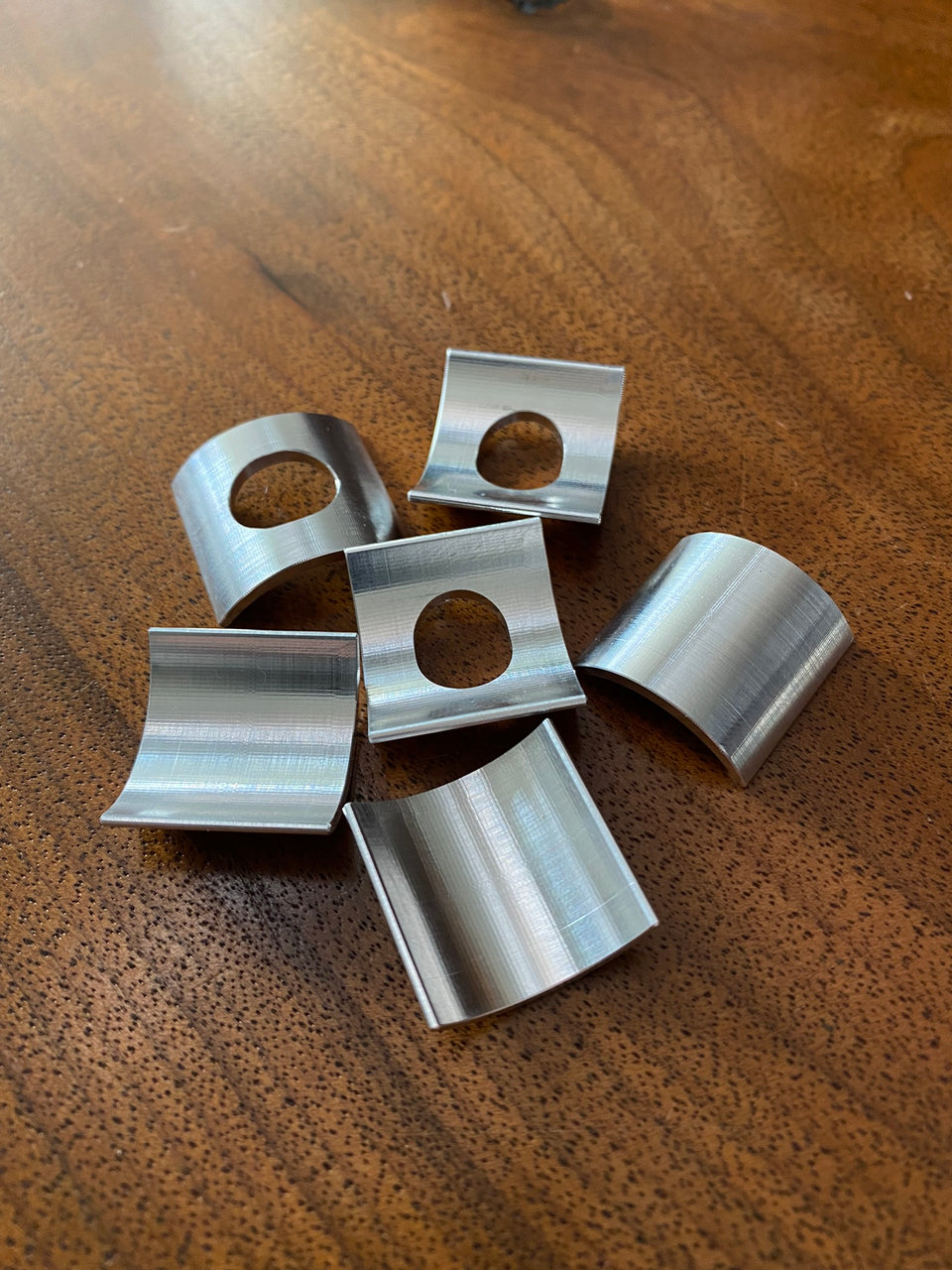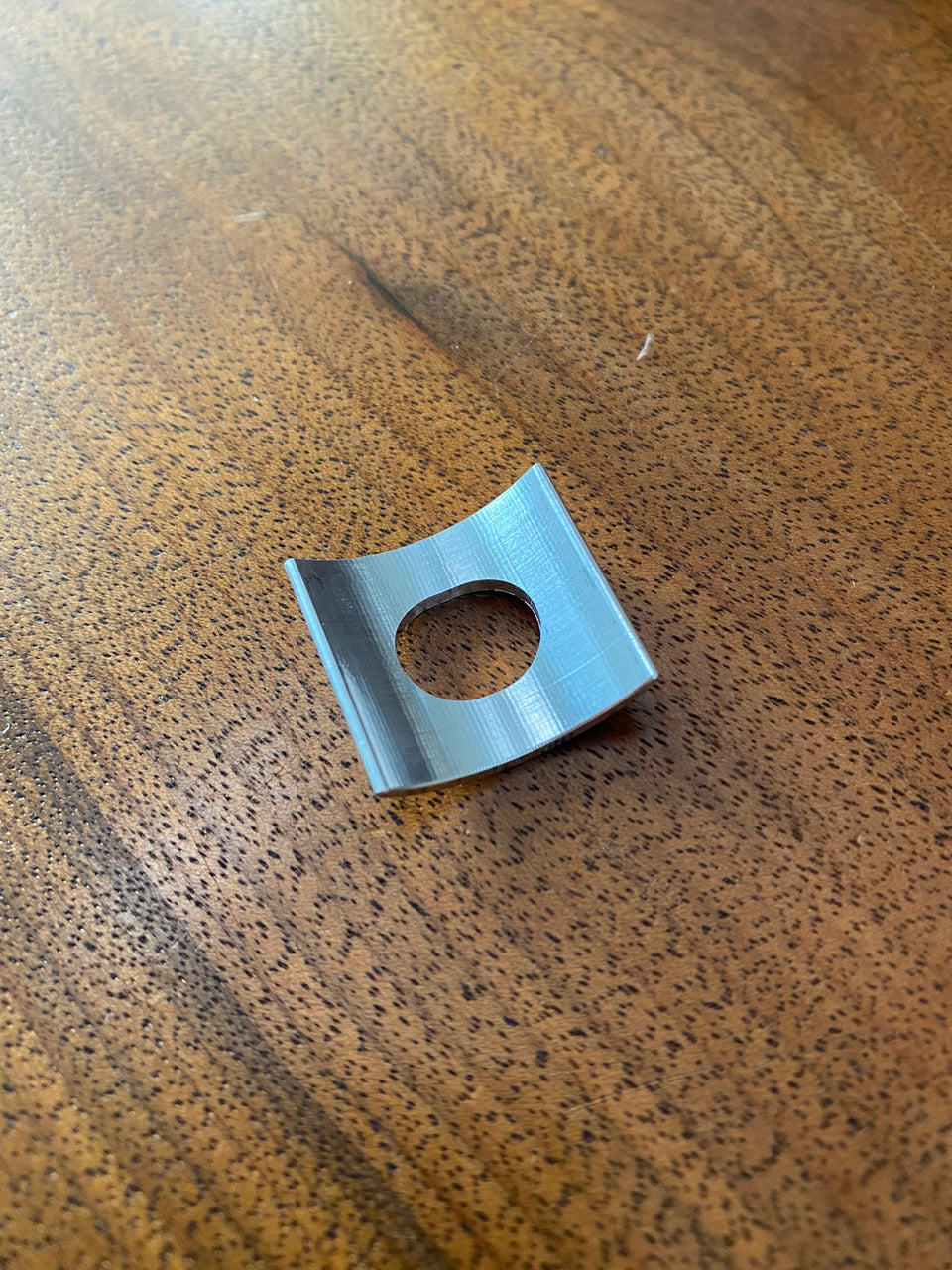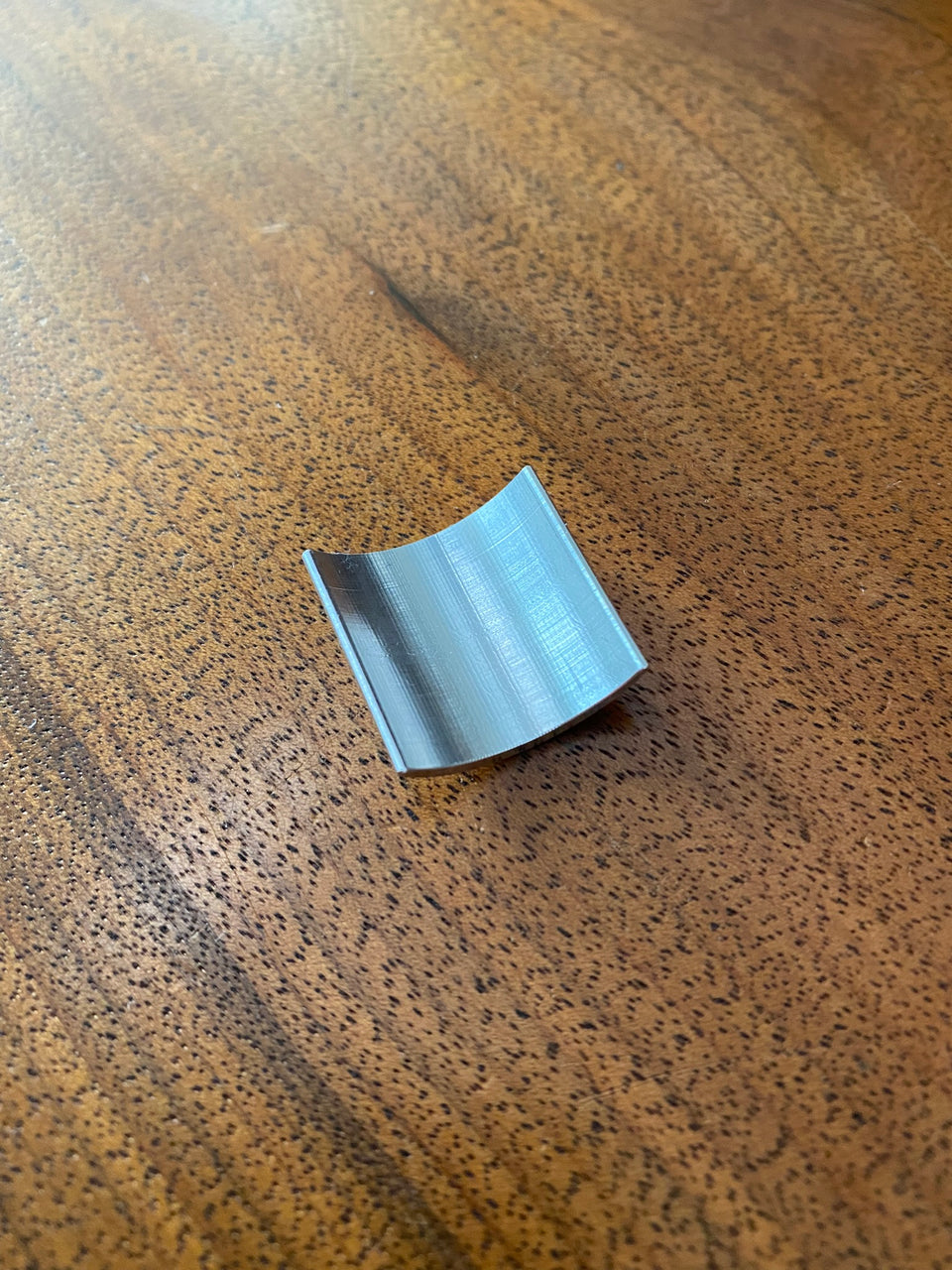 SwitchGrade Shims
SWG-V1-SHIMS-type1/3
Some combinations of dropper posts and bikes with slack actual seat tube angles may limit the SwitchGrade's tilt adjustment range. Additionally, a rider's unique physical makeup and saddle choice (eg. those with raised rears) may also play a factor in affecting the neutral (mid-position) setting. In these unique situations the underside of the SwitchGrade may conflict with the dropper post head thus limiting range of tilt adjustment. This situation is most readily seen with dropper posts that feature a symmetrical "T" shaped post head (eg. pre-2021 Fox Transfer) and also those with deeper arc radius (eg. X-Fusion Manic). 
Shims are designed to remedy this issue by slightly raising the SwitchGrade thus adding more tilt adjustability.

R14 radius shims are available for Type 1 and Type 3 SwitchGrades.
R12 radius shims are available for Type 2 SwitchGrades.
Technical Specs:
- 6061 aluminum
- 2mm central thickness, 1mm ending taper
How do I know if I will need a shim?
The majority of riders will not require a shim. Below are some examples to help you assess whether you may want one.
- If you have a bike with older geometry or a bike with a slack actual seat tube angle (eg. 67-72 degrees) you may want to consider a shim. While this may not often be the case, a slack STA when combined with certain seatposts may limit tilt range.
- The top surface of your saddle (where you sit) plays an important role in dictating saddle tilt and may create undesired compromises. For example, saddles with a raised rear will naturally provide a negative tilt and would then require less neutral tilt to begin with. Other saddles meanwhile may be flat or may dip slightly which conversely would require more negative tilt for your SwitchGrade in the neutral position.
- If your seatpost features a "T" shaped posthead (eg. Fox Transfer pre-2021), combined with a bike with a slack seat tube angle you may choose to run a shim for more adjustability.
- If your seatpost's arc cavity is deep (eg. where the lower plate of the stock rail clamps would normally interface) combined with a slack seat tube angle you may opt to run a shim.
Second switchgrade, need more
It's a must. I ride/climb with saddle nose super down. But this is unpleasant on downhill ride when I was always catching the saddle with my crotch on jumps. Switchgrade fixed it, gave me clearence of more than 5cm. Not catching the saddle with my crotch anymore.